Review: BILAT-UKR*AINA 2nd Stakeholder Forum on Association to Horizon 2020
2. Feb 2015
The BILAT-UKR*AINA 2nd Stakeholder Forum was held in Kyiv on 27.-28. January 2015.
The BILAT-UKR*AINA project, coordinated by Centre for Social Innovation, organised the 2nd Stakeholder Forum entitled "Enhancing Ukraine's Competitiveness in R&I on the way to the Association to Horizon 2020" was held on the 27th and 28th of January in Kyiv, Ukraine.
The event focused on lessons learned, experiences and best practices with regard to making the best use of Horizon 2020, its functioning and means of innovation support policies, programmes and innovation instruments from EU Member States and associated countries (Austria, Estonia, France, Germany, Hungary, Poland and Moldova) were presented and discussed. Moreover, the effective measures to support the functioning of the NCP systems as well as the results of the BILAT-UKR*AINA project were deliberated.
The significance of the event was underlined by the attendance of Dr. Maksym Strikha, Deputy Minister of Education and Science for Ukraine, Anatoly Zagorodny, Vice President of the National Academy of Science of Ukraine as well as Thierry Devars, International Relations Officer of the EC responsible for the BILAT-UKR*AINA. On behalf of the consortium, Mr. Gorazd Weiss from Centre for Social Innovation, BILAT-UKR*AINA project coordinator, presented the latest project results.
Austrian experts actively took part in the event. Dr. Klaus Schuch, Scientific Director of Centre for Social Innovation, delivered a presentation on Innovation Support instruments. Prof. Manfred Horvat, Vienna University of Technology, deliberated on How to get organised for European cooperation in research and innovation: The case of Austria.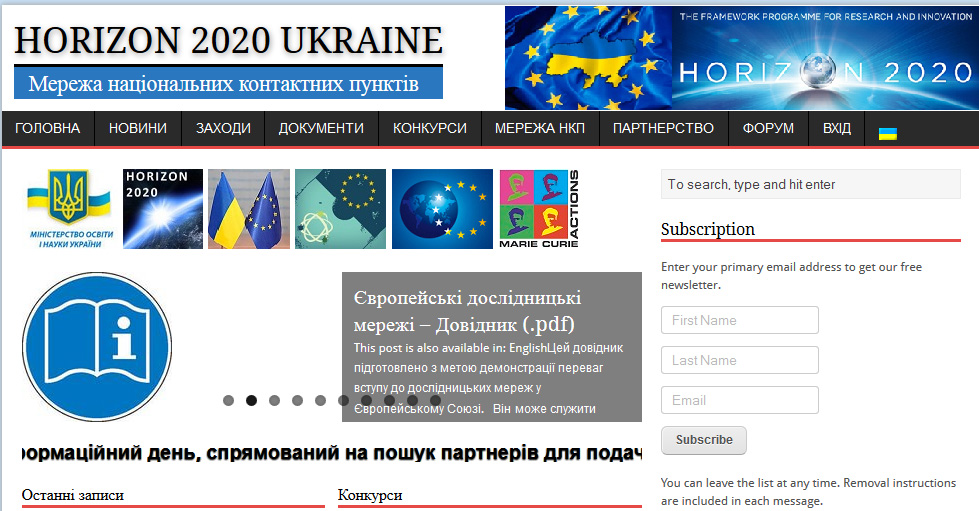 The 2-day forum gathered more than 70 participants including among others representatives of ministries, funding agencies and research organisations from Ukraine and EU Member States as well as associated countries to Horizon 2020.
Conclusions & contact
The conclusions of the 2-day event summarise the most relevant practices and lessons learnt from EU Member States/ Associated Countries , which can serve as good examples for Ukraine.The relevant materials to the event including all the presentations and conclusions are available at the project website.
For further questions please contact Mr. Gorazd Weiss, ZSI: weiss@zsi.at
Verwandte Artikel:
Tags: internationalisation, research and innovation policy, research cooperation, Ukraine