BILAT-UKR*AINA project: Ukrainian National Technology Platform on Advanced Materials (UNTPAM) successfully launched
26. Okt 2014
On 24 October 2014, the launch conference for the Ukrainian National Technology Platform on Advanced Materials was organised by BILAT-UKR*AINA project in Kyiv.
Bringing together the capacities of Ukrainian material science research and industry in this field, UNTPAM aims to strengthen innovative developments, facilitate coherence in national and international cooperation and initiate the definition of a strategic research agenda for Ukraine. Expected long-term results include a significant acceleration of the implementation of scientific results, improved research funding, an increase in the number of work places and an improved access to the European and world markets.
The event gathered more than 80 participants from the National Academy of Sciences of Ukraine) and branch institutes, Ukrainian universities, industrial entities and public organizations. They presented their potential, industrial and market needs in this field, and received the information about experiences of the National Technology Platforms from EU member states and Ukraine.
The Ukrainian National Technology Platform on Advanced Materials was established with the support of the BILAT-UKR*AINA project (Pilot Activity 1) by the National Academy of Sciences of Ukraine, I. Frantsevych Institute for Problems of Materials Sciences, and Ukrainian Materials Research Society. Ten representatives of research, industrial and public sectors of Ukraine are the founding members of the UNTPAM Association, the legal entity for the created platform.
The BILAT-UKR*AINA project will further support the UNTPAM international activities by enhancing the cooperation between UNTPAM and the EU technology platforms as well as national technology platform from the EU Member states. As a first step for starting the cooperation with EU Technology Platforms, a Memorandum of Understanding for cooperation between UNTPAM and the Romanian Technology Platform for Advanced Engineering Materials and Technologies was signed. Additional memoranda are planned.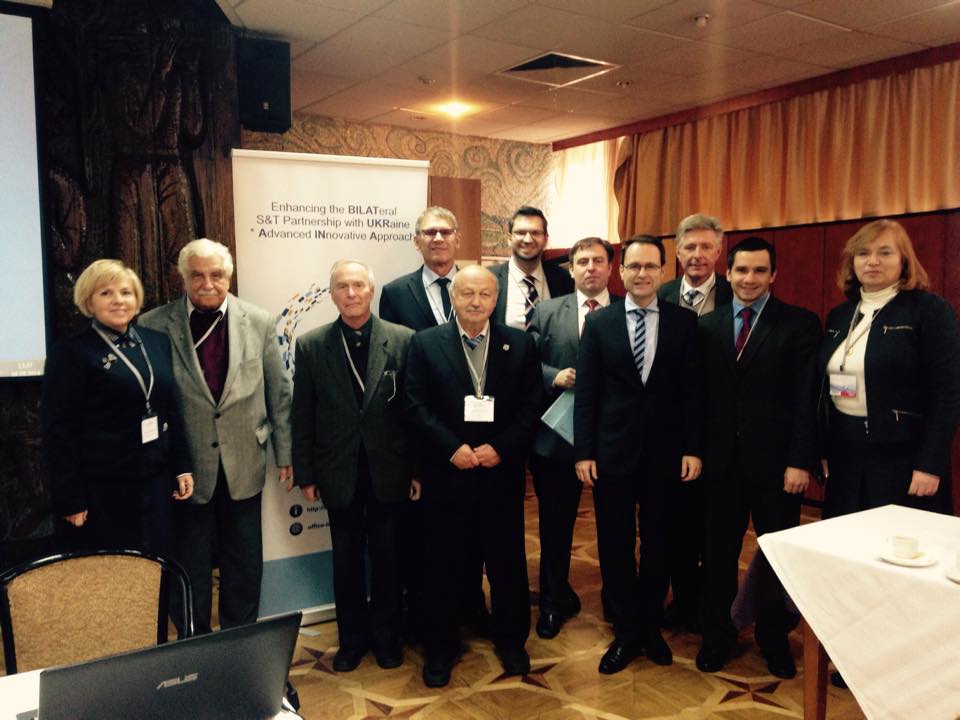 BILAT-UKR*AINA team involved in UNTPAM
Verwandte Artikel:
Tags: new materials, Ukraine