CE-Ageing Platform: Fruitful discussions at the10th Week of Regions and Cities
14. Okt 2012
Review on OPEN DAYS 2012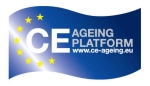 The OPEN DAYS 2012 from 8 to 11 October 2012 were entitled "Europe's regions and cities: Making a difference" and took place during a period of debate in the European Parliament, the Council, the Member States and the regions on the Multiannual Financial Framework 2014-2020 and the future cohesion policy.
In total 5807 participants from 46 countries attended 108 seminars and workshops, which were clustered around three thematic priorities:
Smart and green growth for all;
Territorial cooperation: an asset for Europe;
Delivering results.
A joint workshop of the CENTRAL EUROPE Programme and the INTERACT Point Vienna was organized under the header "09B11 - Creating synergies between EU funds: demographic change and active ageing in European Territorial Cooperation and the ESF" at the Centre Borschette in Brussels on 9 October 2012. The main aim of this workshop, moderated by Mr. Mauro Novello (INTERACT Point Vienna), was to discuss how activities within European Territorial Cooperation (ETC) and the European Social Fund (ESF) could be better aligned in view of demographic change challenges.
The workshop was structured in two parts, where firstly high-level representatives from the European Commission (Mr. Andor Urmos DG Regional Policy, D2, Thematic Coordination, Innovation and Ms. Marie-Anne Paraskevas, DG Employment and Social Affairs, Social inclusion) informed about the use of structural funds, in particular European Regional Development Fund (ERDF) and the European Social Fund (ESF), the strategic setting and highlighted the importance of strategic views required for the new regulatory package 2014-2020.
The EU challenges and objectives EU2020 towards active ageing as well as the ways for the Community Support Framework (CSF) is addressing them and the expectation from the regions, member States and projects were lively discussed.
In the second part of the workshop, two good active ageing practice examples were presented:
Cross-boarder cooperation project, implemented under the INTERREG IV A, titled "Wohnen im Wandel", by Ms. Heidi Bülow from the Handwerkskammer Münster, Germany.
Transnational project supported under the CENTRAL EUROPE Programme, "Central European Knowledge Platform for an Ageing Society" by Ms. Jana Machacova from the Centre for Social Innovation, Vienna, Austria.
Both presenters focused their inputs especially on showing the audience real benefits for "ordinary" people and the projects' results already achieved.
The video "The Cracked Jar by Paulo Coelho", produced by the lead partner of the CE-Ageing Platform AKOÖ, supported the friendly atmosphere in the meeting room and open discussion between workshops' participants. Both project representatives shared their experiences with developing cooperation projects, addressed critically the difficulties when implementing the ETC projects (especially in the management, administration area) and discussed the future perspective.
Descriptions of all seminars, including speakers' biographies and presentations, as well as OPEN DAYS news and pictures are available at www.opendays.europa.eu.
Verwandte Artikel:
Tags: ageing society, demographic change, regional development