Countdown activated! Final Showcasing Event by the INNO INDIGO POLICY projects
23. Apr. 2017
Participate in this conference via online streaming from all around the world: 26/04/2017
Final Showcasing Event 2017: BREAKING GROUNDS IN RESEARCH AND INNOVATION THROUGH INDO-EUROPEAN PARTNERSHIPS
Date: 26/04/2017
Location: Culture and Convention Centre Het Pand in Ghent, Belgium
Participate via Facebook Live! The final conference will be streamed partially in cooperation with the EuroScientist journal! For more details please check: indigoprojects.eu and www.facebook.com/IndigoProjects
Spread the word with #INDIGO_17
You are not able to join? A documenation of the event based on online storytellling (including Twitter, Facebook etc.) is available on Storify.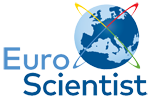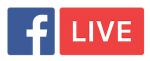 India and the European Union have become important research and innovation partners over the past years. One of the most important areas of cooperation is Science, Technology and Innovation. EU funded projects such as INNO INDGIO & INDIGO POLICY under the 7th Framework Programme for Research and Technological Development have made a visible contribution.
The event will present final results of the projects INDIGO POLICY & INNO INDIGO (2013-2017). Furthermore, the conference will include discussions with a panel of high profile European and Indian experts in the field of Science, Technology and Innovation. The event is aimed at stakeholders from policy & programme management level, who are involved in EU-India Science, Technology and Innovation cooperation.
Further details on the projects and the conference agenda:
https://indigoprojects.eu/news-events/finalconference

Contact: india.finalconference@zsi.at
Related Articles:
Tags: energy, health, India, internationalisation, research and innovation management, social innovation, water