[Call for application] Black Sea Horizon Grant Scheme. Deadline: July 1, 2016
25. May. 2016
Facilitating the participation of Black Sea countries in Brokerage Events
The Black Sea Horizon project, coordinated by Centre for Social Innovation (ZSI) has developed a grant scheme to financially support the participation of local researchers from Black Sea countries in large-scale brokerage events and other similar activities in EU Member States or Associated Countries, which are related to Horizon 2020. Such events provide an excellent arena for researchers to liaise and develop synergies, therefore the participation of researchers from the targeted countries will increase their opportunities to get involved and be taken onboard in consortia set up in EU MS/AC countries. It will also allow the researchers to make their institutions and/or their research networks better known to the scientific community.
The thematic priorities of the Call are the following three topics:
'Sustainable agriculture',
'Resource efficiency in relation to water / water management' and
'Applied chemistry & smart materials'.
Maximum funding per grant is 1000 EUR.
Detailed information about the grant scheme, the guidelines and application forms are available from the Black Sea Horizon website.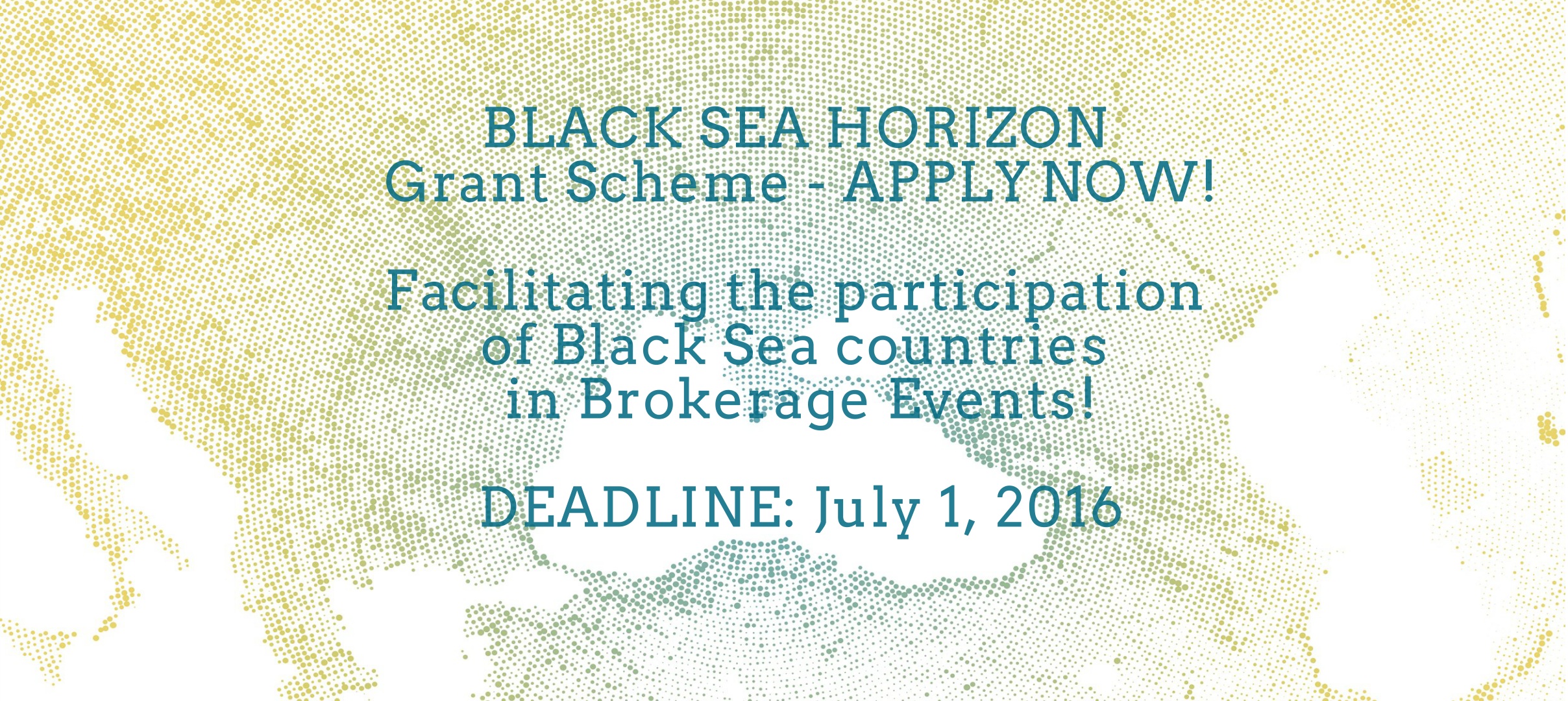 Related Articles: