[Black Sea Horizon Event Review] "The Future of Agriculture"
18. Mar. 2016
ZSI coordinated Black Sea Horizon project successfully organised Workshop in Moscow
On March 3, 2016, National Research University - Higher School of Economics (HSE) hosted international workshop "The Future of Agriculture: Global Challenges and Technological Change". The workshop was organized under Horizon 2020 project Black Sea Horizon.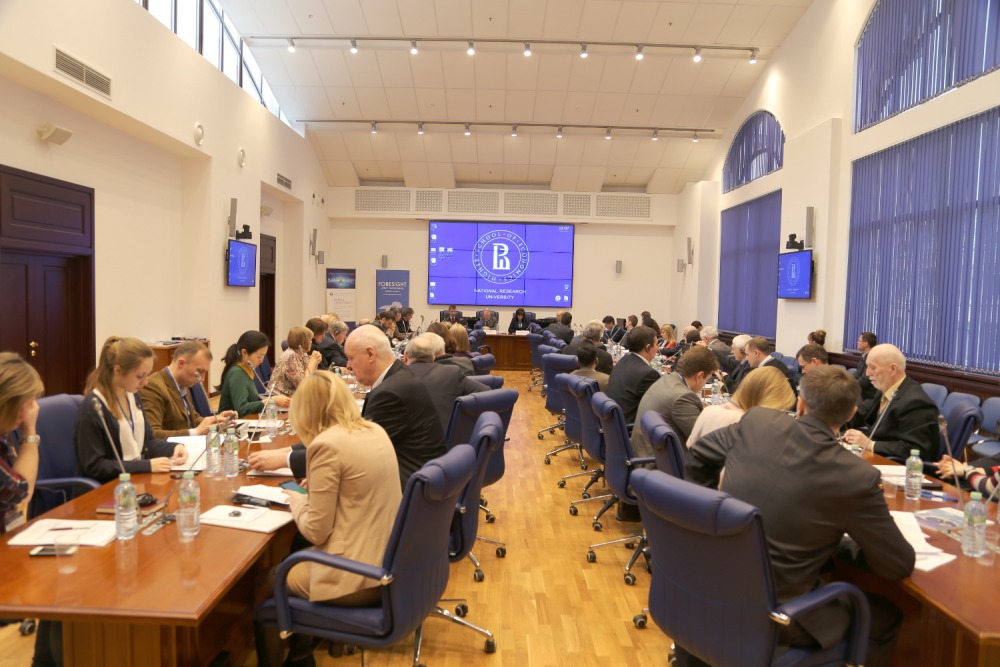 The workshop aimed to discuss and identify pertinent research topics of mutual interest for science, technology and innovation (STI) cooperation between the EU member states, Horizon 2020 associated countries and countries of the Black Sea region in view of further take-up in Horizon 2020, and future bi- or multilateral joint calls in the following thematic areas:
Towards sustainable agriculture based on new technologies and new institutional designs;
Genetic engineering: future prospects;
Food security: new challenges for agricultural countries.
In the frame of these three thematic sessions, workshop participants were tasked with discussing and identifying future research topics on the basis of i) mutual interest; ii) most relevant challenges; iii) excellence available in the region; iv) existing cooperation patterns, and v) personal expertise.
Read more about the outcomes of the workshop in a comprehensive event review including presentations from the event.
Background:
Among the tasks of the WP3 of Black Sea Horizon project that fosters increased collaboration of research communities within the Black Sea region and with researchers in all the other EU/MS/AC, the Task 3.1 aims to facilitate the identification of pertinent topics of mutual interest serving as input to the forthcoming HORIZON 2020 Work Programmes, other research programmes and international initiatives, as well as the envisaged Joint Call for Proposal, prepared under WP2 of the Black Sea Horizon Project. Please see also related articles below.
Related Articles: