European Population Conference 2016
30. Sep 2016
ZSI participated in the European Population Conference under the main topic Demographic Change and Policy Implications
The European Population Conference is the biggest conference in the field of Demography and Population studies. The conference took place between 31-3 September 2016 in Mainz, Germany and it was organized by the European Association for Population Studies (EAPS) and the German Federal Institute for Population Research.
ZSI presented a poster about Circular Migration and Mobility Partnership in the field of Agriculture.
The results of the study suggest that circular migration is not the preferred form of mobility, is rather the only legal form of mobility that may guarantee income for migrants and their families. Circular migration is part of a strategy of economic survival, in order to overcome underemployment or unemployment situations in their country of origin. Circular migration between Morocco and France responds to urgent economic situations and deficits, but it is questionable whether it will guarantee profits and long-term gains whatsoever in either the host country or in the country of departure.
For further details:
http://epc2016.princeton.edu/abstracts/160087
For more information to the conference please visit the official conference website.
For further contact:
Teresa de Oliveira – deoliveira@zsi.at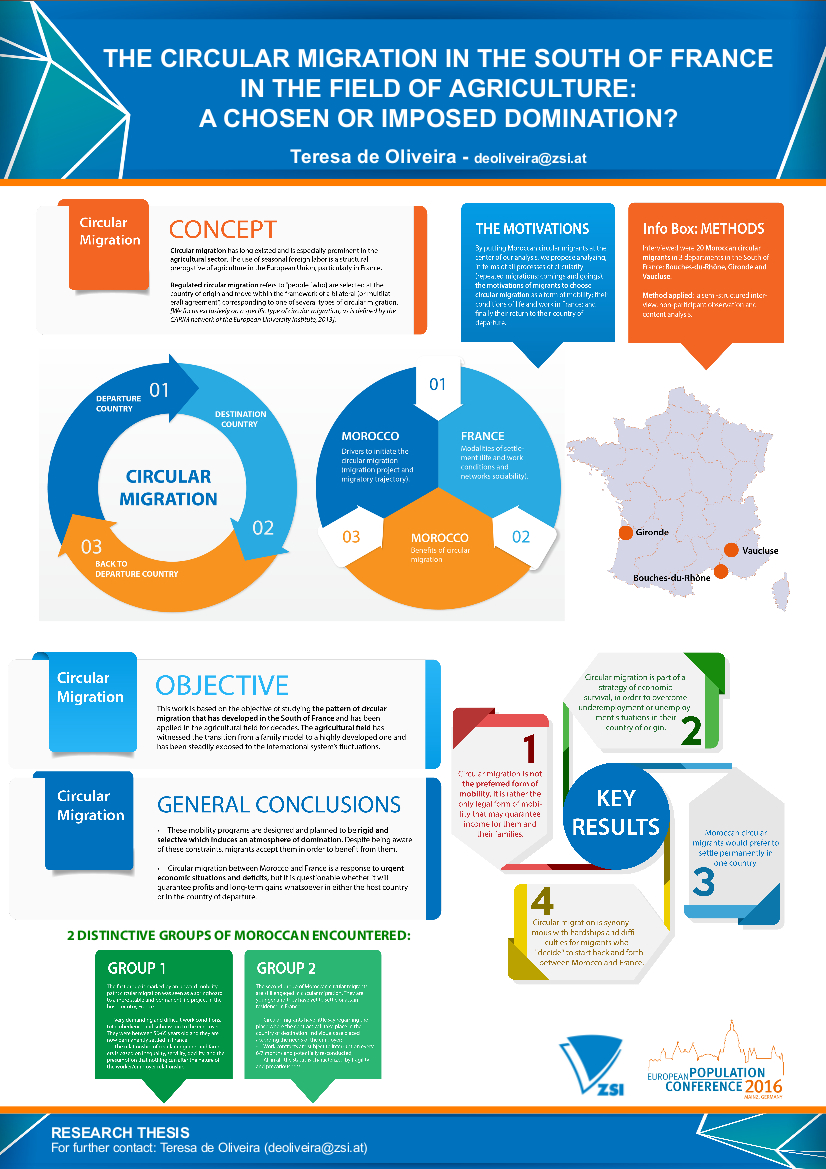 Downloads: