IncoNet EaP Targeted Call for EU-Eastern Partnership Twinning Teams
7. Sep 2016
This targeted call opens on 1 Sept. 2016 and closes on 30 Sept. 2016.
Background
The main goal of the call 'EU-EaP Twinning Grants' is to identify EU and Eastern Partnership cooperation teams and to support t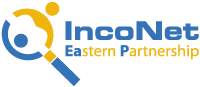 he preparation for proposals of open and upcoming calls of the Horizon 2020 Work Programmes focusing on the three societal challenges: 'Climate Change', 'Health' and 'Energy'. The duration of the twinning projects is 15 October to 30 November 2016. The grants will be paid in lump sums of 2,000 Euro for each twinning project. Further Information: http://www.inco-eap.net/en/533.php
This is the third and last call for proposals for 'twinning' in the framework of the the IncoNet EaP (International Cooperation Network for Eastern Partnership Countries) project.
This funding instrument represents one of the core project activities and has so far been implemented very successfully in two rounds.
Within the first call, 16 proposals were submitted and 11 projects have been funded. Several Horizon 2020 project proposals have been elaborated so far. By now, 1 of these proposals has been selected for funding. Within the second call, 7 submitted proposals were found eligible and 4 projects have been funded.
Even in those cases where no project proposals have so far been submitted, the instrument of the twinning grants has generally been very much welcomed. The grants are seen as a very efficient tool for consortia building and commencing sustainable international scientific collaboration projects. At the same time, this instrument is efficient and easy to handle, and the administrative burden is low.
Due to the new developments in the EaP region (signature of Association Agreements to Horizon 2020 of Georgia/ April 2016 and Armenia/ May 2016) and taking into consideration the success of the first two calls, a new round of twinning among projects has now been launched. The intention is to boost the participation of newly associated countries in Horizon 2020 consortia.
At the same time, the call will be open to the other Eastern Partnership countries as well (apart from Armenia and Georgia, these are: Azerbaijan, Belarus, Moldova, and Ukraine). The new twinning projects will receive financial support for the organisation of preparatory meetings of research teams wishing to apply for Horizon 2020 funding.
Successful twinning projects will address open or forthcoming calls in the 2016-2017 Work Programmes for Energy, Climate Change and Health.
The support will be given in the form of lump sums of 2,000 Euro for each twinning project.
The grants may be used for costs related to the organisation of preparatory workshops and meetings, including for travel costs.
Downloads
Timeline
Publication: 1 September 2016
Deadline for proposals: 30 September 2016
Duration of projects: 15 October until 30 November 2016
Payment of lump sums: November 2016
Contact
DLR Project Management Agency
Dr Jörn Grünewald
Phone: +49 228 3821 1457
E-mail: joern.gruenewald@dlr.de
Verwandte Artikel: